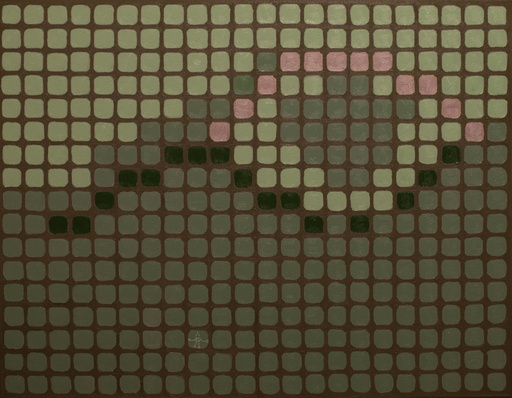 ® Paul us Spijkers
Cold or warm pieces of art?
Art contributes to social reality and also is a reproduction of shortcomings of it, by which expressions of art are products of their time and place.
Via introspection, revisionism tries to offer a renewed vision on the impropriety of persons in regard to their neighbourhood and, at the same time, has the purpose to remove the inadequacy as to that, in order to materialize a fully fledged gathering for its participants. With the combination of adaptive curiosities and striving for essential continuity, revisionism tries to show an analytical reproduction of proportions between the elements. Revisionism considers progressing timelessness: the philosopher's stone to a renaissance ?
Since it is only possible to confirm something that is already there, revisionism is also a value to pair the parts of nature and techniques in a way as enduring as possible. Revisionism is a result of junction of an inductive type and a deductive model, and supposes that the usually fixed and fluidly expanding universe is both the cause and the effect of the Big Bang. Revisionism observes replacement of quantum mechanics within binary physics with conservation of consciousness.
The relativity of the phenomenons above-mentioned is a sufficient condition for the identification and appreciation of art.
Picture displayed: 'Drie vlokken van stof 362 (Three flocks of dust 362)', November 20th, 2021, oils on linen, 70 x 90 cm.
---
© Paul us Spijkers 2021 - Paintings & Texts